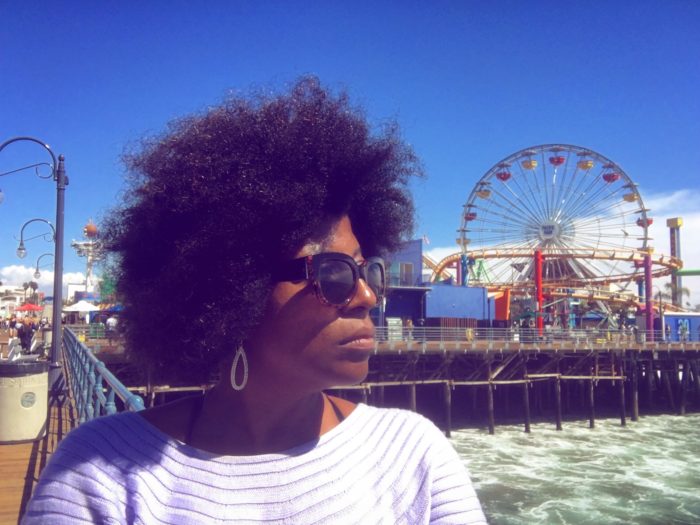 Ms. Alva French is a bilingual (English-French) Video Journalist and a Consultant on French show business for English-speaking businesses.
Born in Paris, France, Alva is a dual national of France/EU and the US, and attended public schools in Washington Heights, NYC and Albany, NY.  She is a career changer with several years experience in arts, digital media and entertainment marketing and communications, having worked at Elektra Entertainment Group/Warner Music Group, BAM (The Brooklyn Academy of Music) and CISAC (Confédération Internationale des Sociétés d'Auteurs et Compositeurs) based in Neuilly-sur-Seine, France.
She has an undergraduate degree from New York University.
Alva is writing a novel, while producing and directing her debut, French-language documentary on being French while Black in the US. Titled «Sans Titre #8 », the film is slated for exclusive distribution outside of the United States.  Her grandmother, Tria started the Paris-based film production company and talent-literary agency Shelltrie Productions/Enterprises Unlimited representing the legendary French screen actress, Françoise Rosay among others.  In 2014, Alva's grandmother, born in Alabama, was posthumously recognized, as a vital contributor to the 1964 founding of Democrats Abroad in Paris and London, during its 50th anniversary event in Washington DC.
Alva's journalism work has appeared on NBC News, including Meet the Press, The New York Daily News, WNYC.org, The Associated Press, BuzzFeed News, and Reuters.
Feel free to find her using the Signal app .
Updated October 13, 2018